A step-by-step guide to getting started with guided reading to grow strong readers.
Guided reading. Those two simple words bring either happiness or fear to you. They bring happiness because you are able to reach each and every student, differentiate learning, meet each student where they are, and provide coaching as you see them blossom into a fabulous reader.  They bring fear because you just don't know where to begin when it comes to getting started.  I know the feeling.
I know what it is like to want to get going, but not have the resources–you don't have the materials and you don't have someone modeling it in your classroom so you are wondering about and just hoping that you hit the nail on the head eventually. It's just so tough.
You truly need a person in your classroom guiding you as you become familiar with the routine.  I want to show you just what you need as you are getting started with guided reading.
Step 1: Launch Literacy Stations
This is the first and one of the most important step to being able to implement guided reading. The students need meaningful literacy activities. I have tried many different methods and in the end, I settled on a set of 8 stations that did not require me creating and introducing new games all the time.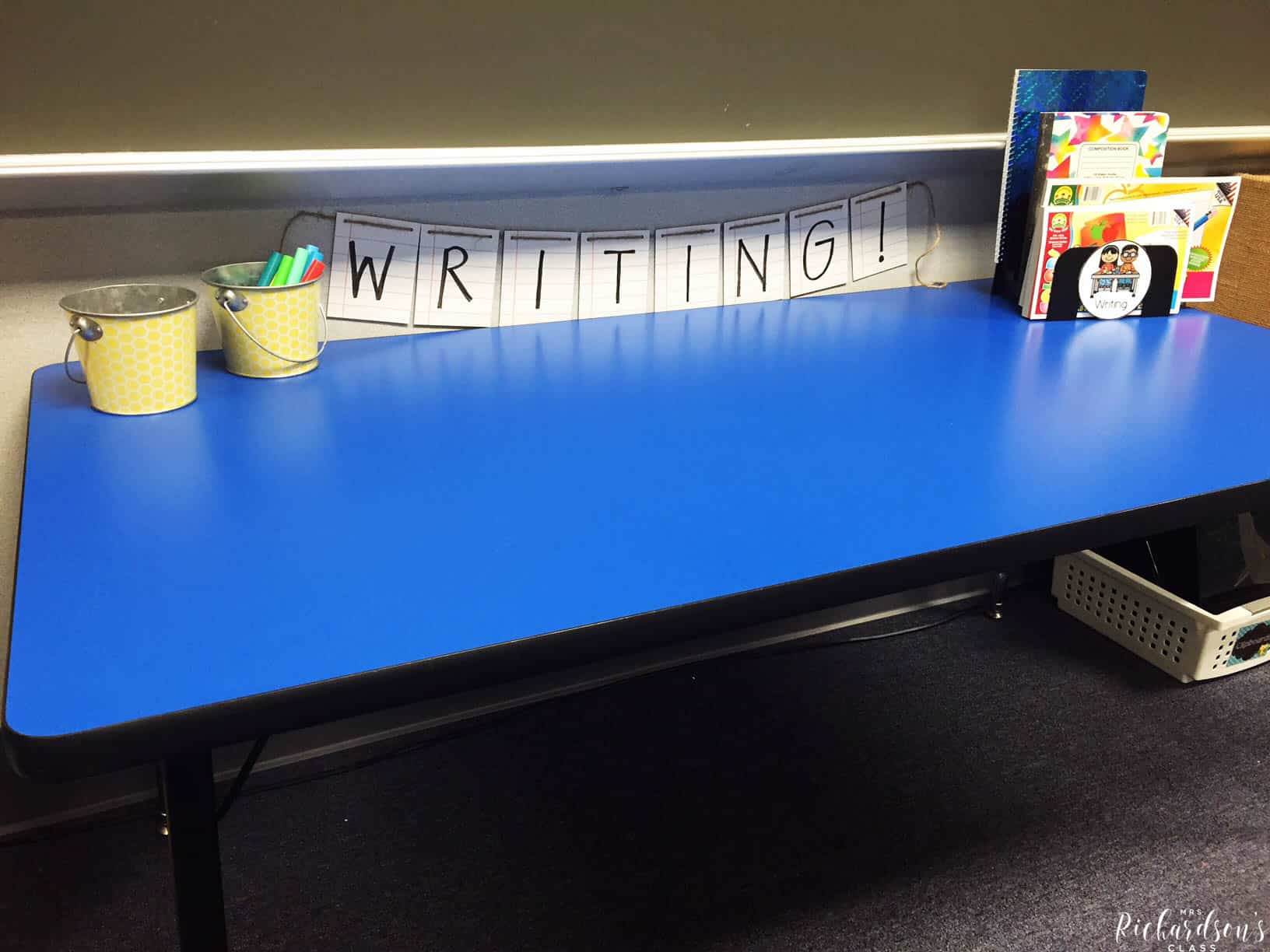 You can read all about my system HERE and how to get started with launching literacy stations.
Step 2: Assess Your Students
This is always done with a leveling kit (DRA, Fountas & Pinnell, Rigby, etc.). I have worked at a school before that didn't have one and so I created one using the printable leveled readers we had. I take a running record on a cold read (book they have never read before) and am looking for the instructional level–90%-94% accuracy.
Step 3: Group Your Students
You can have groups based on reading levels or reading strategies that they need focus on. You can read more on a common misconception about that HERE. I always like to use my guided reading binder to keep all of this information in and to organize my groups!
I always like to use small post-its. I write each student's name on the post-it and then I move them around as needed!
Step 4: Gather Your Guided Reading Supplies
Everyone has their list of favorites, even I do HERE in this blog post, but there are some essentials that you need day one.
leveled readers
dry erase boards and markers
magnetic letters or letter tiles
something for note taking
running record form
Step 5: Pull Your Guided Reading Group
Yes, it's GO TIME! Grab your tub of leveled materials, grab the detailed lesson plan provided here in this bundle, and get to work!  As you begin to get your feet wet with this, having a detailed lesson plan to guide you is one of the best tools you can have. Eventually you will fly solo and will be able to write your own plans in your sleep, but until then, I am here to hold your hand and help you figure it all out.
If you are looking for some guidance with your lesson plans and in need of books, be sure to check out the Guided Reading BUNDLE: Levels A-D!
Do you have some questions about getting started with guided reading? Leave them below! Let's chat!!
pin it