I've gotten a few questions recently about how to use a KWL chart and wanting an explanation for it. I loved using KWL charts in my classroom in all subjects! You'll find I also use KWL charts frequently as anchor charts in units I created in my store. You can use these charts in a home or school setting and for just about any topic.
What is a KWL chart?
A KWL chart is a simple three-columned chart that helps guide learners by organizing their learning into what they know about a topic, what they want to know about the topic, and what they learned about the topic. 
Why I Love Them
Using KWL charts draws out students' prior knowledge and schema about a topic. This helps me tweak what I might need to cover. By having students identify what they want to learn, it sets an authentic purpose for reading (or listening) for them and encourages them to monitor their comprehension. I love when students take ownership of their learning! Graphic organizers like this also help ESL students and visual learners.  KWL charts also keep our learning visually accessible for all students to refer back to. You can use a KWL chart to introduce a new science or social studies unit, begin an author study, or even as a fun way for students to get to know each other!
How To Use a KWL Chart
Before you begin a new unit, ask your students to share everything they know about the topic and write it in the "K" column. Then have students think about what they would like to know more about or what questions they have about the topic. Write the questions they want to have answered in the "W" column. Next, read the book (or share the video, send students to research, etc.) and complete the lesson. Finally, at the end of the lesson/unit, they will record the answers to the questions (or what new things they have learned) in the "L" column.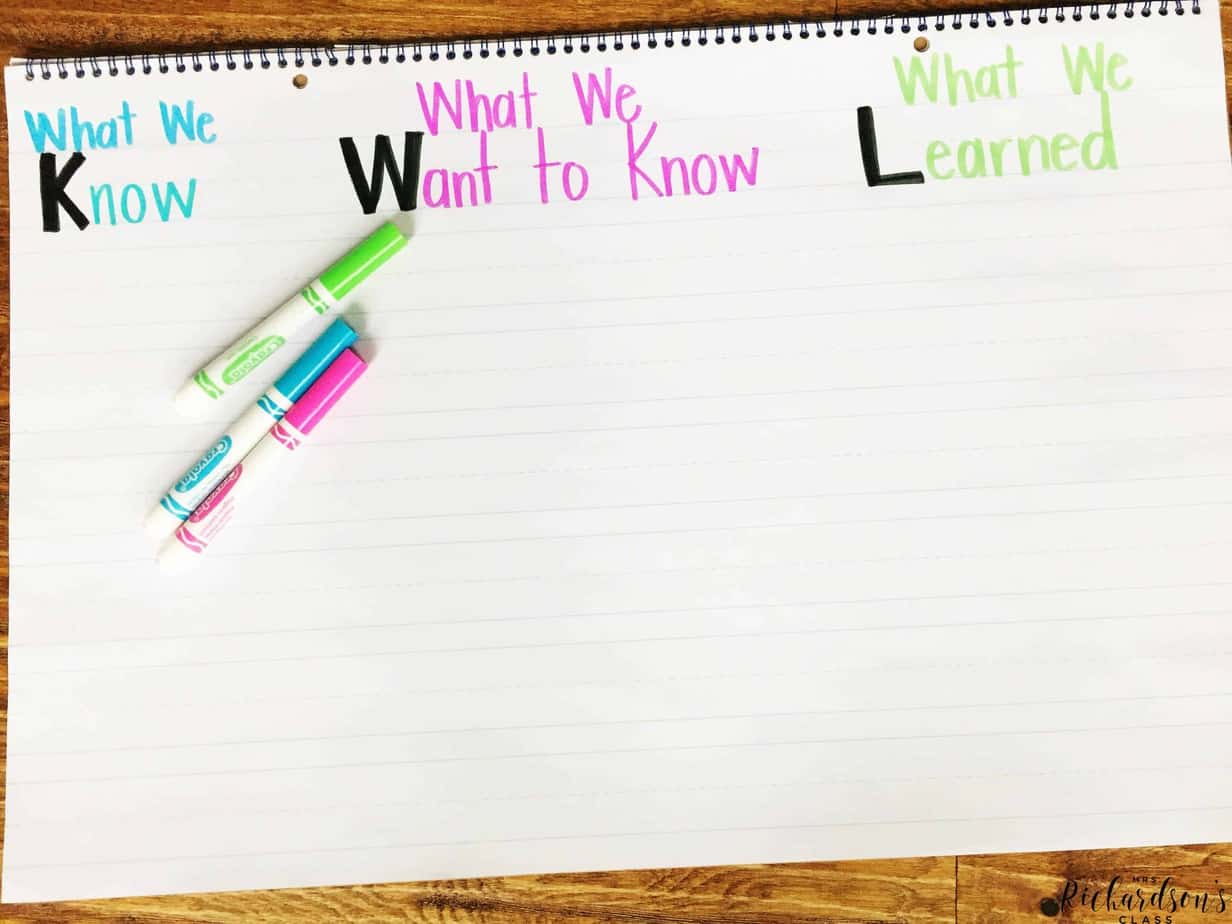 With younger students, KWL charts are great to do in a whole group setting on chart paper or an interactive whiteboard. You can complete it as shared writing or interactive writing. Older students might fill out their own KWL chart with guidance or work in small groups. You can always switch up how you fill it out, too. Sometimes I would have students write what they know and want to know on sticky notes. Then I would put everyone's notes on the chart and help them find commonalities.
There are some variations to a KWL chart. One that might be helpful in science for more advanced students is adding an "H" after the "W". This would be for students to figure out how they will learn and find the answers to their questions.
I have also used the "H" column after the "L" column to discuss how we did learn that information. 
Grab these FREE and use them with your little learners! 
Next time you teach a new topic in science, social students, or history, try using a KWL chart. Let me know how it went! I'd love to hear how you are using them in your classroom.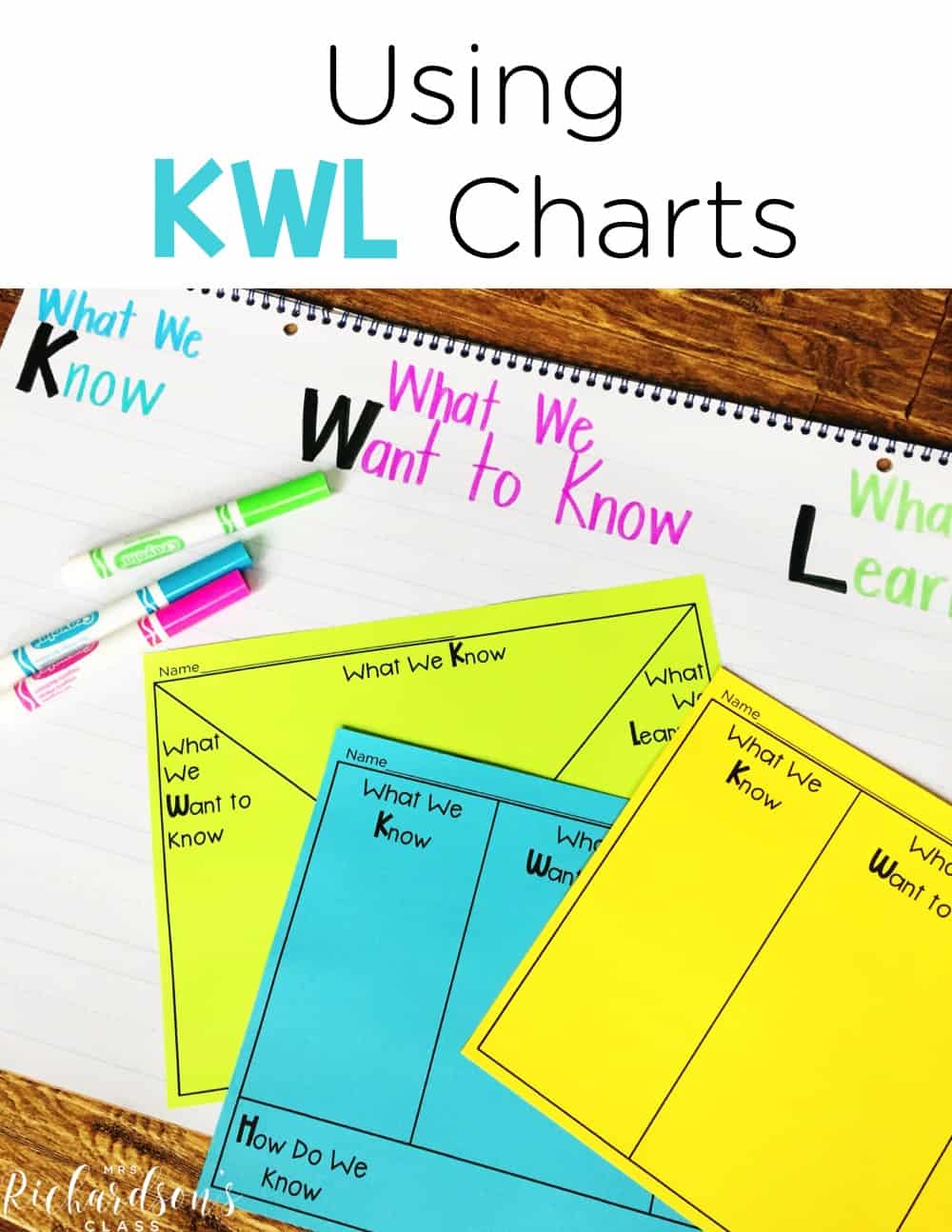 pin it