Well, this week we have dove deep into length, kindergarten style! We started by discussing what it means to measure, how we measure, and why we measure.  I love it when it's so easy for my little friends to connect things.  They instantly were talking about measuring length by how tall people were or how big or small something is.  It was wonderful!
We began with the simple task of comparing lengths of yarn. We wanted to know which was longer, and which was shorter.
We then compared the lengths of our names. This was a really fun activity for them! It was awesome to see the light bulbs go off as they were predicting whose name would be the longest and whose would be the shortest.
Our second graders recently did the activity below and since they have been hanging in the hallway, my friends have been asking if we could do the same! I figured it would definitely be too much for us to do this activity with cubes or paperclips, so we stuck with popsicle sticks! It worked perfectly! What are some of your favorite ways to let your students practice measuring length?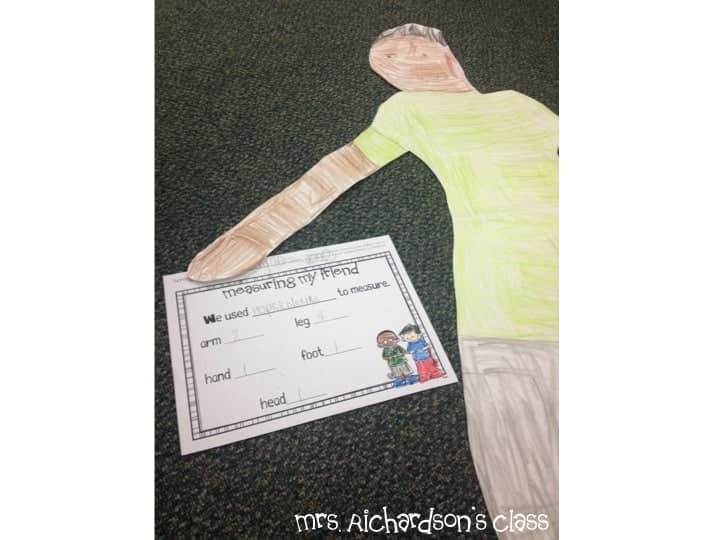 pin it