"Where can I find books for guided reading?" I get asked this all the time! You get excited to implement guided reading as part of a balanced literacy program, but then the issue is finding leveled sets of books (usually six per title) to use with your little readers. The struggle is real friends. If your school has a beautifully stocked literacy library, be thankful! I have worked in schools that had them and schools that did not. Even though two schools had one, sometimes it still didn't have exactly what I needed for each group. I haven't found a free database of books to download, but I put together some ideas for you to check out as you hunt for leveled readers for guided reading!
Purchasing Book Sets
$$$$
If your school happens to have money to spend to purchase sets of books, there are many websites that have them ready to go! Fountas and Pinnell have excellent sets of books that coordinate with their guided reading levels HERE. Some other places that have book sets worth comparing are Perfection Learning, Pioneer Valley Books, and Lakeshore. While they are convenient and come in six-packs, they will cost $3-$5 per book. This could be something you encourage PTO to fundraise for.  Another idea is to do a Donor's Choose project!
ReadingA-Z.com
$$$
A more affordable option would be www.readinga-z.com. You can print the books in color or grayscale and begin creating your own bookroom. You can also preview each book before printing to make sure it's the right fit for each of your groups. It costs about $110 per year for an individual subscription, but it comes with over 1,000 titles at 29 different reading levels. You can try a free 14 day trial to see if it might be a good fit for your classroom.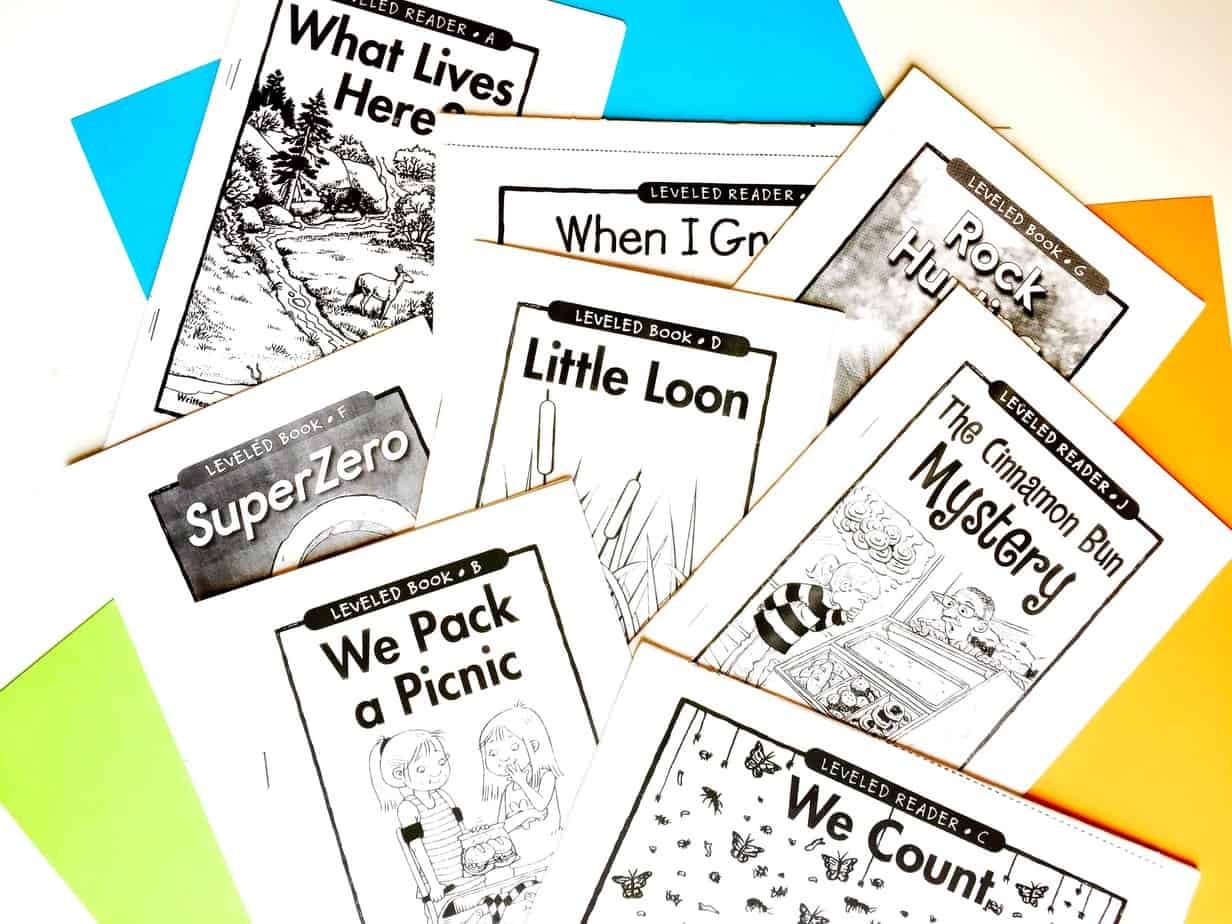 Scholastic
Free – $$
If you use Scholastic Book Club orders, you can use points to get some free guided reading books (or purchase them with money). They have lots of different boxed sets of leveled books like these science ones HERE (great integration opportunity!). I love that they also have sets that include five copies of each text like this set HERE for guided reading levels A-D. Get those magazine book orders sent home with your students!
Textbook Adoptions
Free (to you!)
When your district begins the textbook adoption process, take a close look at the reading components that are presented before you vote. Some companies include leveled literacy books, including kits for each individual classroom. You also may want to look for out of adoption kits that might have leveled readers in them from past years.
Teachers Pay Teachers
$
I know how difficult it can be to find high-interest books with great quality that are affordable, so I decided to create my own! I know our learners need engaging books, and teachers need kits that are easily organized, user-friendly, and meet students where they are. I designed them with you and your students in mind. In my guided reading kits, I also included essential items like running record forms, parent involvement notes and tips, teaching posters, word work activities, and lesson plans for each text in the kit. I've got you covered for levels A-J. Click HERE to check them out! I hope they'll be a game changer for you!
Once you've started building a library, you'll need to keep it organized so you can use your time efficiently. I've got a few tips for you in this post HERE on how to keep guided reading materials organized.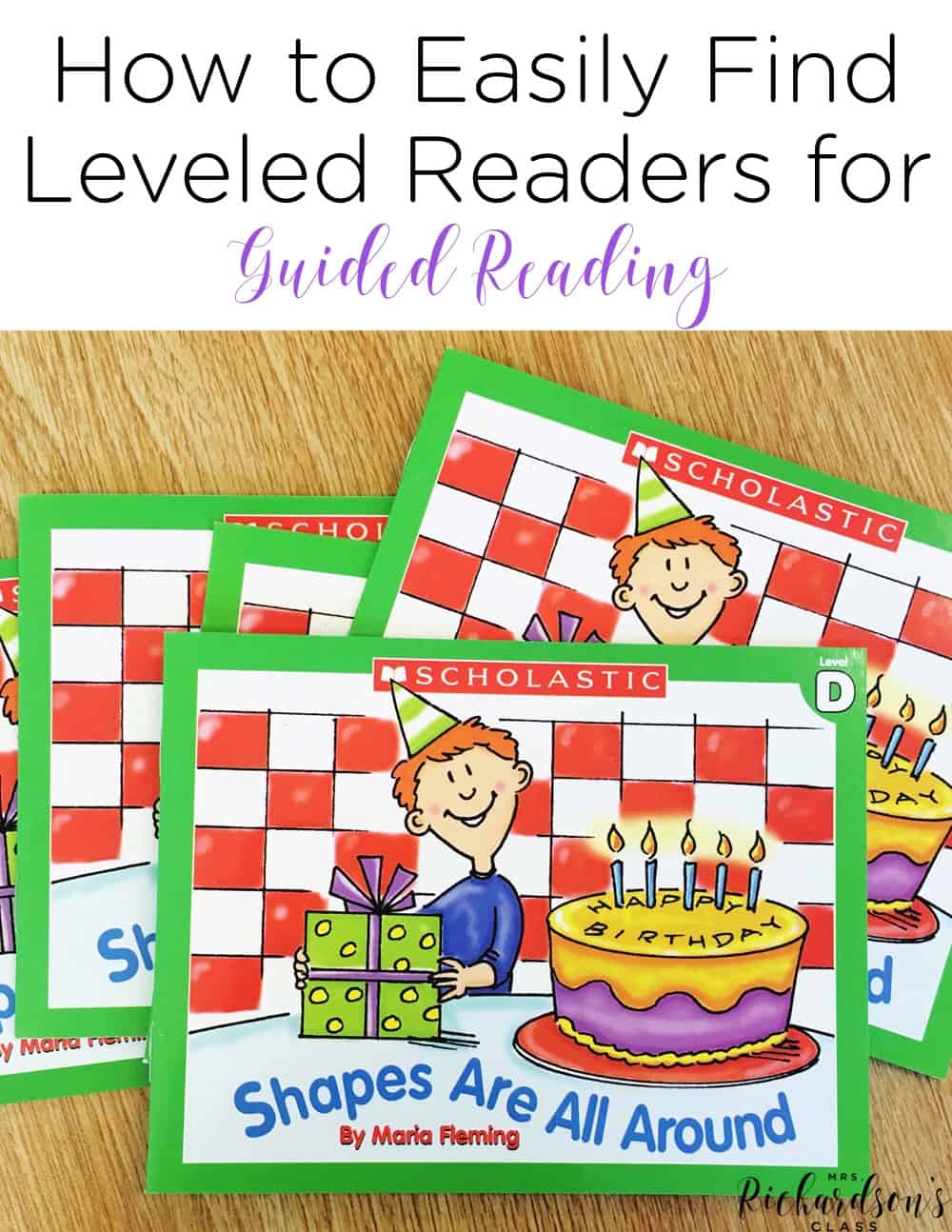 pin it