With Earth Day around the corner, I thought it was the perfect time to share this DIY Earth Day Necklace.  I got this idea from a great teaching colleague.  You know the kind.  The kind that you would team teach with any day, go to when you have an idea, but just aren't quite sure how to pull it off, or just need someone to say, "Sister, I have been there and here is what worked for me!"
This little Earth Day project was a HIT in my classroom from the first time I did it so each year after, we got our hands dirty and did it again. I'm sure your little scientists will love it, too!
Materials Needed for Earth Day Craft:
soil
glue
paper clips
paper plates
How-to Make Earth Day Necklaces:
Step 1: Pour soil about 2/3 full into a dixie cup for each child.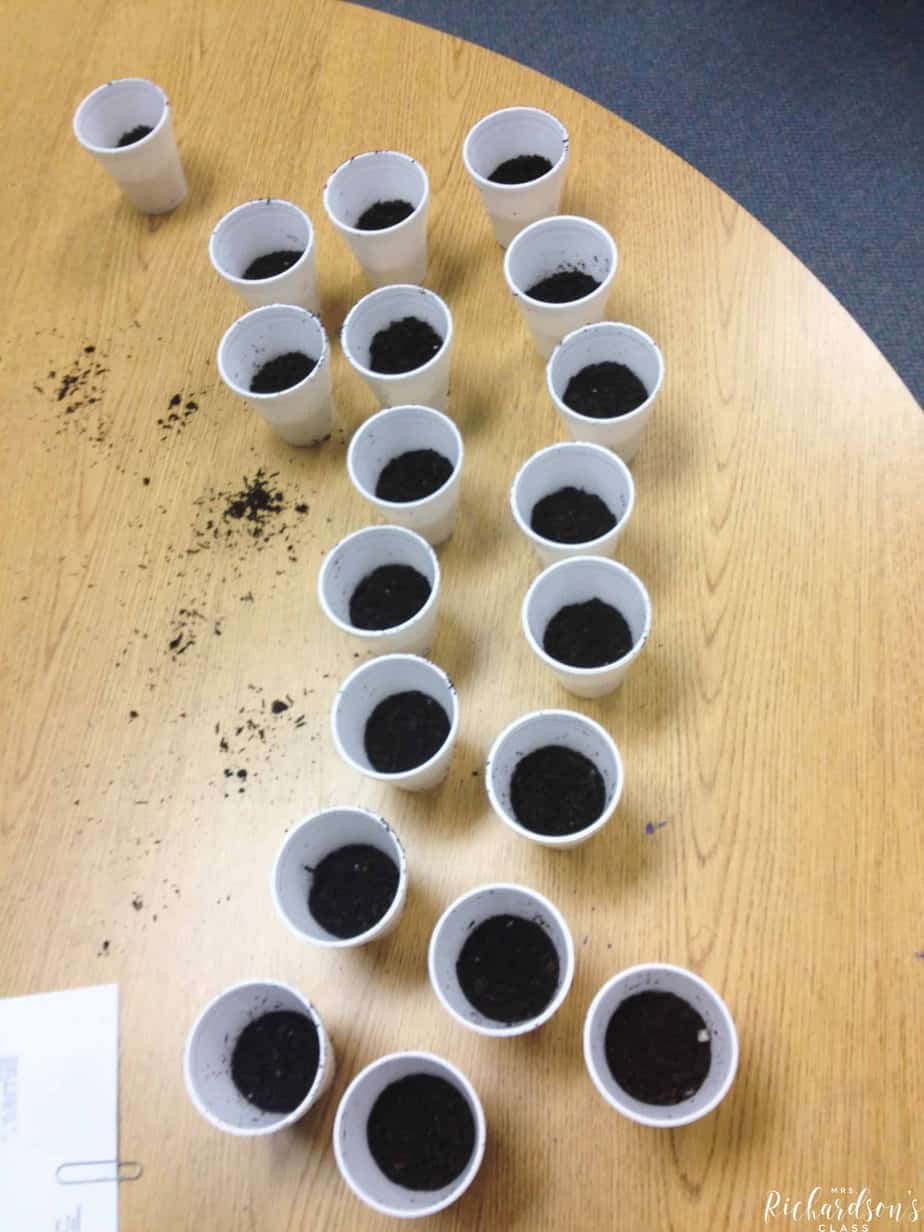 Step 2: Cover the soil with glue-about 1 layer of glue is all you need.
Step 3: Using a popsicle stick, stir the soil and glue together until it turns into a blob.
Step 4: Using your hands, take the blob out of the cup and roll it between your hands to make sure it's a sphere. Place the paper clip inside of it so that only one "hoop" of the paper clip is seen. This will be used to hang the earth as a necklace.
Step 5: Let the earth to dry on a paper plate overnight.
Step 6: Use the blue and green paint to paint the soil ball to resemble the earth!
Step 7: Allow the painted earth to dry on a paper plate overnight.
Step 8: Using the yarn, string it through the paper clip.  Tie the ends together to make a necklace!
This is something that I started with kindergarteners, but continued to do with first graders! It's such a hit each year and they love that they have an earth-filled earth necklace!
Do you do any fun projects for Earth Day? I'd love to hear about them! If you are looking for more Earth Day ideas, check out
THIS
post and
THIS
post.
pin it