I love, love, love teaching reading!! If you hang around her often, I'm sure you have read that before! Our interactive read aloud time is a part of our day that I never push to the side. This is when I teach my students how to think like readers. Making connections is a strategy that I model during this time.
One of my favorite lessons is teaching my little friends is all about making connections. I first have to teach them how to make connections. In my class I have always taught my kids to clasp their hands together to show me silently they are making a connection during a read aloud. Sometimes I will wink to acknowledge them and other times I will call on them to share out their connection.
It usually is easy to find read aloud books that allow them to connect to several times. Alexander is one character we can ALL relate to! 🙂 He is a favorite in our classroom every single year!
You can read more about this activity we did HERE on my blog post.
Are you ready to teach "making connections" to your little ones? Grab this freebie by clicking on the image below!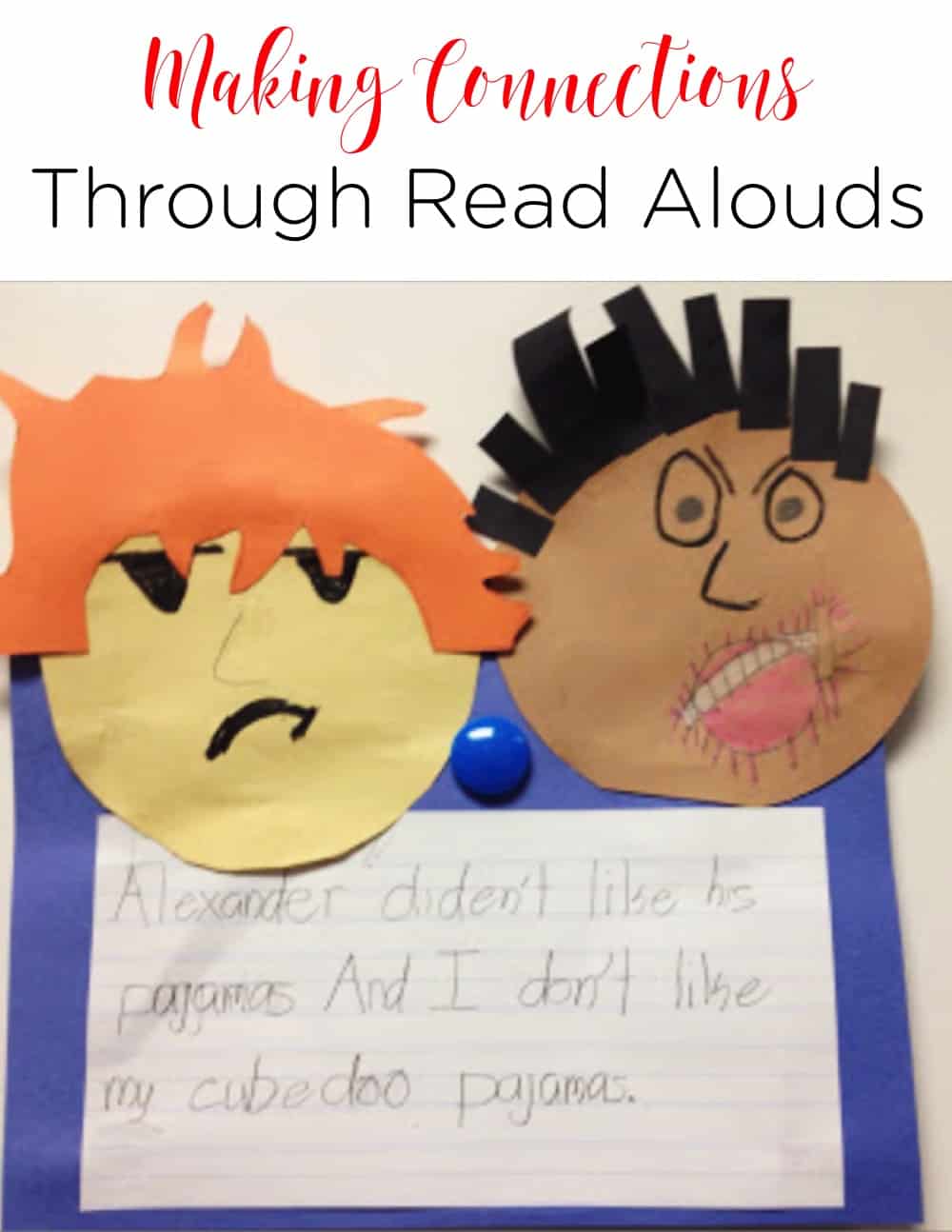 pin it