Think about one of your favorite books – what kept you engaged to keep reading? If you're like me, it's likely that you wanted to find out what was going to happen next. I get invested in the characters, come up with what's going to happen, and keep reading to find out. Sometimes I can't read fast enough to keep up with my curiosity. Guess what… we are making predictions while we read. Just like we are asking our students to.
Making predictions is so much more than "What do you think will happen?". It's a life-long reading skill that makes reading more fun and helps us learn. Teaching our students this strategy is an important part of overall reading comprehension. Let's dig into making predictions and some of my favorite books to help you teach it.
**Amazon affiliate links are used below at no cost to you. It's a small way you can help support my blog.
Why is making predictions important?
Making predictions is more than just guessing what happens next in a book. A student's ability to do this gives a peek into their reading comprehension abilities. Strong readers take information from the text, use their own experiences (schema), and form a prediction. If their prediction makes sense and is reasonable, then they most likely are comprehending well. As a result of developing their making prediction skills, they will become better at fully comprehending.
Finally, making predictions also helps keep students engaged with a text and helps them think about what they are reading. My readers always love finding out if their predictions came true, so they actively search the text to find out. It's so fun to watch them get excited about reading! Predictions help you set a purpose for reading. When students are checking their predictions, they are learning how to self-monitor.
How to Teach Making Predictions
First, I always start teaching this strategy by modeling my own thinking. This powerful technique carefully walks students through thinking about reading. One quick tip: use sticky notes to mark pages you want to stop on. Leaving yourself a quick note on pages makes it much easier!
Next, I look at the covers and share what I notice. Next, I flip through the pages and comment on the characters, settings, and events I see. Then, I try to share predictions that are both easily made and ones that might include some inferring. This will help differentiate for those students who still struggle with this and those who can do it well.
Here are a few ways to make predictions throughout a text as you read. You'll see that making predictions doesn't have to only be done at the beginning – we can have students practice throughout the book to gain a better understanding of their comprehension as they listen or read.
1. Before reading, show students the covers of the book and a brief picture walk. Ask students questions to get their brains thinking:
What do you think this book will be about?
Where will it take place?
Who will the main characters be?
What do you think will happen?
To take these questions up a level, ask students to share why they made the predictions they did. Ask them to point out specific reasons.
2. Pause during the story to ask questions and have students make predictions. If students are making reasonable predictions, they are probably comprehending the text well. You can ask:
Are there any predictions you want to change?
What is going to be the main character's problem?
How could he/she solve it?
What do you think is going to happen at the end of the book?
3. After reading, ask students to share which predictions happened and which ones were surprises by the author.
You can do this orally as a whole group, ask students to think-pair-share, or have students write down some of their predictions in a reading response journal or on a piece of paper. Or a combination of it all! I also liked to encourage them to include why they made the predictions they did.
6 Must-Have Read Alouds
All of these books easily lend themselves to making predictions and are engaging for kids. They are great for kindergarten through second grade readers.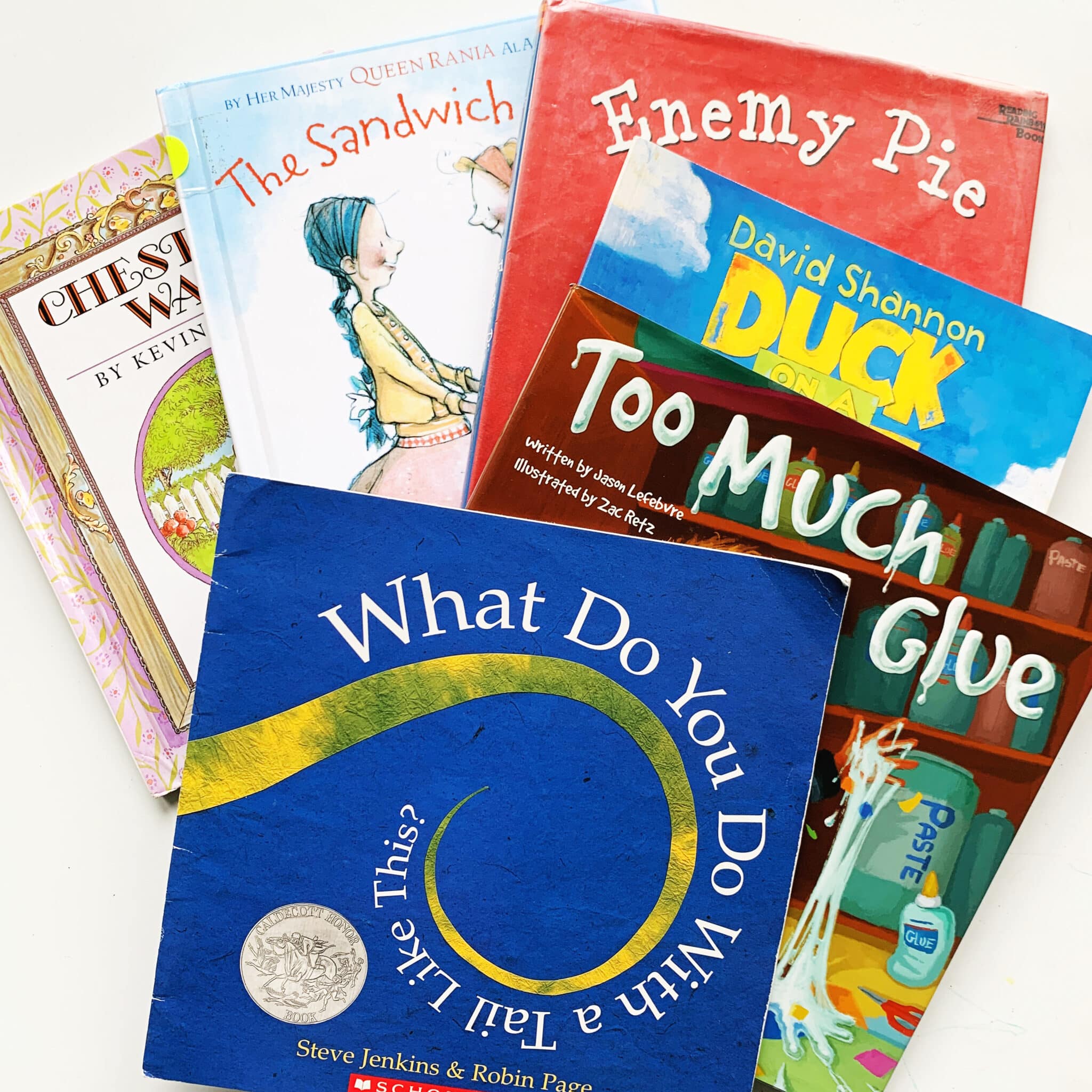 Remember to always model your thinking while you read as you make predictions. This gives students the framework for talking about their own thinking. Do you have any favorite read alouds to use to teach making predictions? I'd love to know which ones!
To make your interactive read aloud lessons for making predictions a breeze for you and your students, you'll love these 7 easy to follow lessons with these favorite books!
Check out the lessons for Making Predictions in my store!
If you want to see my favorite books for teaching questioning, check out my post HERE. If you are looking for some ideas for teaching making connections, I have that HERE.
The Read Aloud Library
Do you want to make the most of your interactive read alouds, but find yourself struggling to find books, write lessons, and come up with activities? Do you want to teach your readers to think deeply about the text and develop strong reading strategies and skills?
I'd love to introduce you to The Read Aloud Library! If you want 20 interactive read aloud lessons and activities delivered to you each month, you'll want to check out The Read Aloud Library.
With your membership, each month you'll receive:
6 Interactive Read Aloud Lesson Plans that teach a reading skill or strategy, a sticky note template with teacher prompts ready to go for the book, and a 3-4 day pacing guide for each book
Vocabulary cards, student vocabulary activity page, and vocabulary sticky notes with words and definitions for each lesson
12 Student Reading Response Notebook Activities
2 Reading & Writing Crafts that coordinate with 2 of the lessons
Easily Accessible Organized Digital Library of Lessons
Exclusive Access to a Reading Strategy and Skill Video Library Series to Help Support You
Click HERE to learn more about The Read Aloud Library and join hundreds of other teachers!