We primary grade teachers know that kids come to school with a variety of letter knowledge. Some kinder, and even first grade, students are still working on letter identification. This was the case for most of the schools I taught in. 
In her book, The Next Step in Guided Reading, Jan Richardson says that students who identify less than 40 letters should be practicing letter identification daily.  She suggests a letter tracing intervention to help students learn their letters quickly.  It seems TOO easy, right?  Jan says, "The sooner these children learn the names of the letters, the sooner they will benefit from whole-group and small-group instruction." I cannot agree more! Research-backed, it's a fast and simple way to improve your students' letter identification skills. 
What Do I Need?
Letter Tracing Cards (FREE HERE)
"o" Ring

Tutor
That's it! Simply print the letter tracing cards, hole punch them in the corner, and keep them together with an "o" ring. The alphabet book should have one letter (with both the uppercase and lowercase) and a corresponding picture on each page. Jan suggests having a parent volunteer, a teacher's assistant, or a trained upper-grade student complete this activity with each student who needs it.
How To Do It
Sitting next to the student, have them trace each upper and lowercase letter with their finger and identify the picture while saying the names (i.e. "A, a, apple. B, b, ball."). It's important for the student to use their pointer finger (not a pencil or marker) and trace from top to bottom because "the tactile experience is essential for building a memory trace," says Richardson.  If the student needs help tracing, only help with the letters that are necessary with the hand-over-hand method. If a student knows less than 10 letters, just have them trace the letters in their name. If they can identify 10-40 letters, they will trace the whole book daily.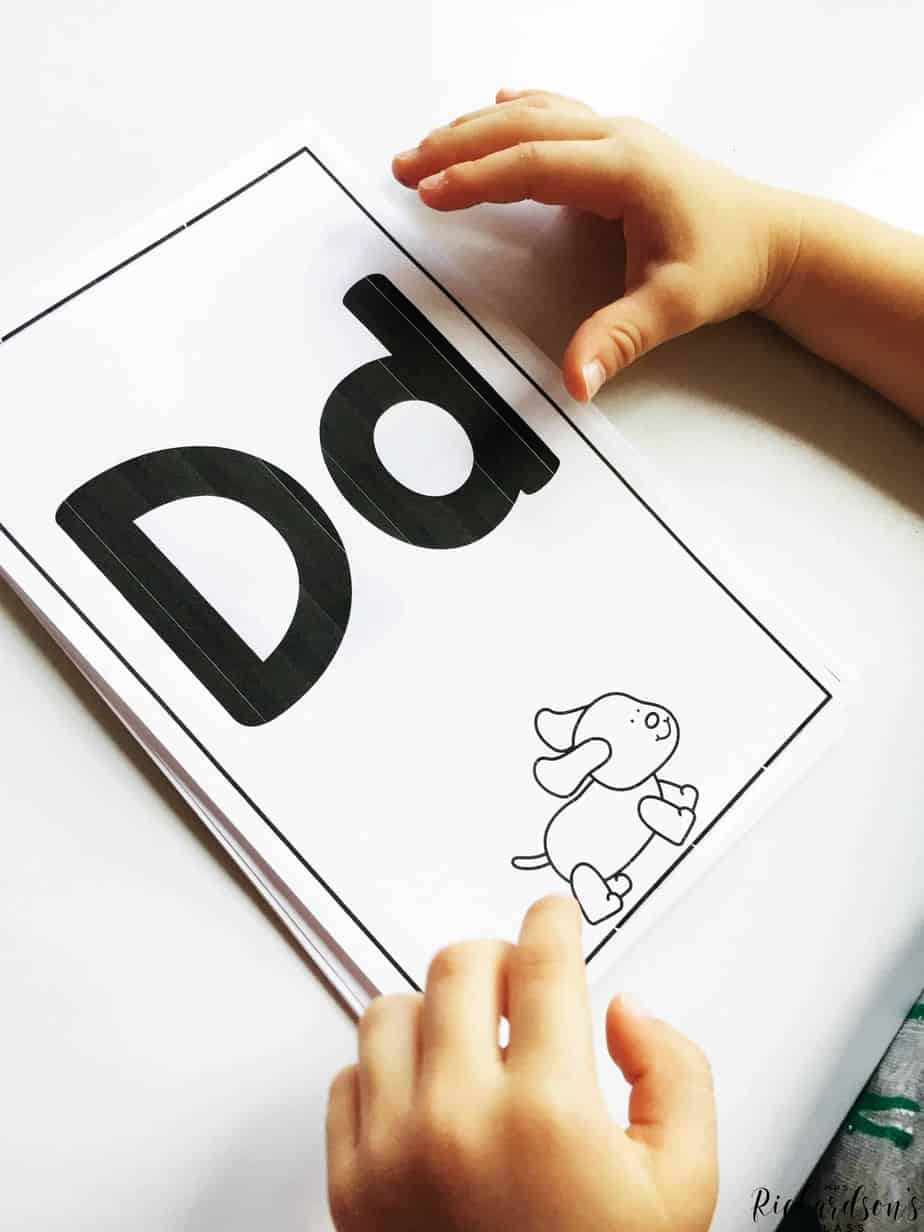 Jan has done extensive research with this intervention. One group she worked with had over 1,000 students (including ESL students and students in special education programs) from 52 classes who had not mastered letter identification. By the end of the year, only one student didn't know at least 40 letters. You can check out more information about her studies in her book or website.
If you don't already have a letter tracing book, you can grab one for FREE!
Remember, letter tracing is done in addition to guided reading. If you missed my post on guided reading with non-readers, click HERE to read it.
pin it