This summer I decided to start a little Facebook Fan page for my blog.  What started out as just a summer project, turned into a page with 700 followers!! I am so excited and humbled that there are 700 people who would want to follow along!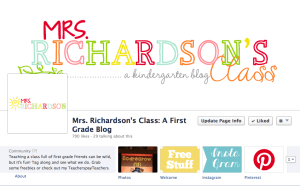 I thought it was time for a little giveaway!
Beginning today, for the next 7 days, a new giveaway will launch at 7:00 p.m. CST and will last for 24 hours.  Want to know what's in the line up? Take a peek at the great prizes by some wonderful blog buddies!!
Mrs. Jone's Kindergarten
Rowdy in First Grade
Hop on over and make sure you are a follower so you don't miss out on the fun for the next 7 days!!
Click the button below to be a follower!